TNT Tooling Inc.
exemplifies and upholds the standards of precision, and excellence of craftsmanship. Dedicated to customer satisfaction and prompt reliable service.

We at TNT Tooling offer a very diverse range of services with all the necessary tools equipment and employee experiences to provide for our customers in a thorough, accurate and timely manner to assure the highest quality for complete customer satisfaction. Our versatility makes us one of the most capable machine shops, not just in the Southwest, but nationally as well.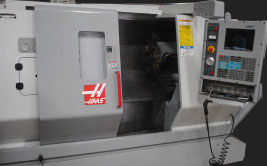 All of our work, production, and products are guaranteed to customer satisfaction. We take great pride in establishing long-term mutually beneficial relationships built on trust and dedication to detail with all of our customers.